LET'S RIDE AS WEST END WARRIORS!
We're rallying the community to come together on September 20th and ride as West End Warriors to support St. Joseph's Health Centre. COVID-19 has changed our lives and we have never needed you more. While we remain apart for this year's ride, we will come together to support our doctors, nurses and support staff on the frontlines in the fight against COVID-19. These heroes are standing up for us and can't fight this battle alone.
Choose your ride on September 20th and ride inside or outside on your own, as a team or family, on road or trail. You can choose to ride virtually through Zwift, Peloton or on one of our outdoor west-end routes. Use Strava to track your training and record your ride on event day! However you choose to ride, you will receive an event day kit (registered adults only) and we'll come together virtually to celebrate.
Your support is needed now more than ever. Did you know when COVID-19 hit, St. Joe's quickly established specific treatment areas, expanded the number of ICU beds and temporarily enlarged our Emergency Department to keep our patients as safe as possible. Our healthcare teams also went into local long-term care facilities to support their residents and help them stay safe. And, despite the focus on COVID-19, other urgent care continued. Now we are focusing on building a new Emergency Department - one almost double the size - with new features and technology to improve care. Your support will help build the first post COVID-19 Emergency Department for our west-end community.
Let's show our collective strength and raise needed funds to care for this community now and in the future.
HELP US RAISE $300,000.00 FOR ST. JOE'S
$340,516.17 / $300,000.00
1 - Amr Elmaraghy ($27,325.00)
2 - Tate Abols ($17,950.00)
3 - Robert Clark ($16,500.00)
4 - Larry Chapman ($10,650.00)
5 - Peter Zissis ($9,200.00)
6 - Cassie Connolly ($8,000.00)
7 - Jonathan McCain ($7,050.00)
8 - Peter Menikefs ($6,700.00)
9 - Selwyn Abel ($5,100.00)
10 - Luciana Huff ($4,700.00)
11 - Darren Lamb ($4,100.00)
12 - Nazanine Gholami ($3,855.00)
13 - Maria Dyck ($3,600.00)
14 - Jacqueline Stokoe ($3,550.00)
15 - Nick Macrae ($3,530.00)
16 - Mark Unger ($3,179.00)
17 - Kirk Hamilton ($3,100.00)
18 - Andrea Dengler ($2,685.00)
19 - Lawrence Sinclair ($2,175.00)
20 - Giselle Magtoto ($2,175.00)

1 - Team Surgery ($49,270.00)
2 - Team Cassie Larry and Darren and Friends ($46,640.00)
3 - High Park Hustle ($36,810.00)
4 - Les Domestiques ($17,865.00)
5 - Deals on Wheels (Birch Hill Equity Partners) ($17,600.00)
6 - SJYP ($17,010.00)
7 - Team Emergency ($11,039.00)
8 - Team Family Medicine ($8,256.00)
9 - Eyes On The Road ($7,800.00)
10 - The Sudomotor Cyclists ($7,290.00)
11 - Kidney Cyclers 2.0 ($5,855.00)
12 - Bikes for Babies (Team NICU) ($5,310.00)
13 - MoToCyclists (MOms and TOts CYCling team) ($5,300.00)
14 - Training Wheels ($5,050.00)
15 - Think Fitness Team ($3,610.00)
16 - Team BLG ($2,360.17)
17 - Team D ($1,450.00)
18 - Team BMO ($1,350.00)
19 - Western Warriors ($645.00)
20 - Bloor West Village Idiots ($575.00)

OUR SPONSORS
Founding Sponsor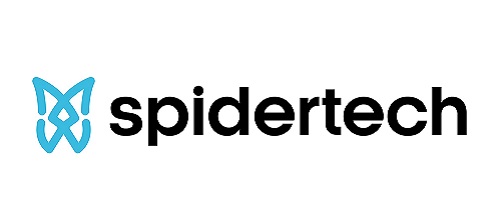 Route Sponsors

Supporting Sponsor